Blog Summary
Apartments today have come a long way from when the concept was first introduced. Starting from the BHK options, builders have begun giving variety. There's 1 BHK, 2 BHK, the newly cropped up variant – 2.5 BHK, and more. All things given, the 2 BHK variant remains the favourite among home buyers. This blog will see why the country's demand for 2 BHK flats is high. Read on!
What is a 2 BHK flat?
An apartment is a residential unit that predominantly comprises bedrooms, a living room, and a kitchen. Apartments have become extremely popular in India, especially given the rising trend of the nuclear family setup. The demand for apartments in the country is always high, and builders are always looking to offer attractive amenities and facilities that will be advantageous for the homebuyer. The waves of innovation have today reached the BHK variant.
Builders are now offering variants, including 1 BHK, 2 BHK, and 2.5 BHK, a variant that has recently gained popularity. No matter how attractive the 2.5 BHK variant sounds, the 2 BHK variant is the most sought-after BHK variant amongst home buyers today. So, what is a 2 BHK variant? It is nothing but a 2-bedroom apartment that comes with 1 hall and kitchen. The demand for 2 BHK flats in India has been consistently high, making it the home buyers' favourite. 
This blog will discuss 7 reasons behind the high demand and which areas to invest in 2 BHK flats in Chennai. Read on!
7 Reasons Why The Demand For 2 BHK Flats Is High In India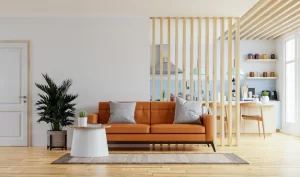 The demand for 2 BHK flats is always on the rise in India, simply for the comfort and affordability factors they come with.
1. 2 BHK Are More Affordable
The top reason why the demand for 2 BHK in India is very high is the affordability factor. Most of the home buyers prefer a 2 BHK mainly because it is affordable, yet not too small a space, like a 1 bedroom apartment. While a 3 BHK (and above) is too expensive, and a 1 BHK more affordable, upon stretching a little with their budget, they can get a bigger space in a 2 BHK apartment with added amenities that the complex comes with. 
Did you Know: 

According to Ghar Office, the service-class buyers are driving housing demand. Across Indian cities (including Mumbai, Delhi NCR, Bengaluru, Chennai, Hyderabad, Kolkata, and Pune), 68% of home buyers are from the service class, followed by 18% from the business class and 8% from professionals.
2. 2 BHK Are A Better Option For People Planning To Start A Family
A major number of home buyers in India is 35 years and above. Most of them that fall in this category would be looking to start or expand their family. For this reason, a 1 BHK is definitely not a feasible option. As discussed, 3 BHK apartments are usually more expensive than the other 2 BHK variants. If a couple is looking to settle down and start a family, a 2 BHK will be a more viable option that is slightly easier on the pockets compared to higher BHK variants. This is one of the main reasons why the demand for 2 BHK flats is high in India.
3. BHK Come With Access To More Amenities
Builders put a considerable amount of thought into the add-ons they can give home buyers. When you invest in a 2 BHK apartment, you will get more than what you bargained for – a bigger space with access to the amenities and facilities in the apartment complex. This is another big reason for the high demand of 2 BHK in India. Sure, you can invest in a 1 BHK apartment as well, but a 2 BHK in a complex that comes with good quality amenities will give you more than what you pay for, along with more space and a lifestyle upgrade. 
4. 2 BHK Are More Economical To Maintain
Compared to bigger apartments, 2 BHKs are easier to maintain and upkeep. Upkeeping a 2 BHK might cost a little more than the maintenance cost of a 1 BHK apartment, but the difference is not as much as it would be when you opt for a 3 BHK apartment. Therefore, investing in a 2 BHK apartment is a smart decision. Ease of maintenance is another factor that pushes homebuyers towards investing in a 2 BHK apartment.
5. 2 BHK Offers A Sensible Utilisation Of Space
Another reason why the demand for 2 BHK flats is high in India is because of the space utilisation. It doesn't make sense for most homebuyers to pay a higher price and go for a more lavish space. While 1 BHK might prove to be relatively small, higher variants might be too big. 2 BHK apartments offer the best of both worlds – space and compactness. Therefore, it makes more sense for homebuyers, especially nuclear families, to invest in a 2 BHK apartment.
6. 2 BHK Flats Are A Practical Option 
Buying a 2 BHK flat in India is a practical option for most homebuyers. A major chunk of the country's population looks to invest in compact luxury homes. Therefore, buying a 2 BHK is a more economical option for most homebuyers. This gave rise to the concept of 'affordable homes'. Builders began offering compact 2 BHK homes at affordable prices – this allowed homebuyers to own a home that was not too small but at the same time, not too pricey too. Therefore, 2 BHKs are a more practical option for homebuyers today. 
7. 2 BHKs Have Greater Market Availability
Due to their demand, 2 BHK apartments are in abundant supply. As discussed earlier, 2 BHK apartments are a more practical choice for homebuyers interested in investing in compact luxury homes and also for those planning to start a family. Since this BHK variant is fast-moving, with high demand, builders give more importance to offering 2 BHKs in their projects. Therefore, 2 BHK flats are always available in the market. 
These are 7 reasons why the demand for 2 BHK flats is high in India. If you are looking to invest in a 2 BHK apartment in Chennai, the next section will discuss the best areas you can invest in in the city. 
Where Should You Buy 2 BHK Flats In Chennai?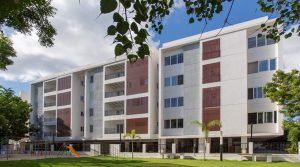 If you are looking to buy an apartment in Chennai, no matter the variant, you must ensure that you invest in one in a good residential area. The best areas to invest in 2 BHK flats in Chennai include:
Valasaravakkam

Nungambakkam

Mylapore

Thiruvanmiyur 

Adyar

Kilpauk

Besant Nagar

T Nagar

Anna Nagar

Porur, and more. 
These are a few areas you can invest in a 2 BHK apartment in. Residential areas offer a better standard of living and a safer environment. If you are looking to expand your family, residential areas will allow you to raise your kids in a vibrant community and give them a wholesome life. Going for a 2 BHK apartment will also be a better option in terms of the availability of space. 
Conclusion
If you are looking to invest in a 2 BHK apartment in a residential area, then Tulive BelleVue in Valasaravakkam is one of your best options. From the house of the 6-decade-old GK Shetty, the apartment is located in the heart of Valasaravakkam, a posh residential locality, and houses 79 tastefully planned and constructed apartments spread across 5 floors. BelleVue offers the best 2 BHK apartments in the area, with lifestyle-enhancing amenities, including a double-height lobby, gym, party hall, landscaped seating area, an open-air kids' play area, and more. 
Call them at 044-7164 6006 or visit their website for more details.