Blog Summary
If you are looking to buy a flat in Chennai, you have made the right choice! Chennai is one of the best cities in India for families to live in and grow. However, if you are wondering how to find perfect flats in Chennai, you have come to the right place. In this blog, we will discuss the things you must keep in mind while finding the perfect flat in Chennai. Get reading!
Introduction
Chennai is one of the safest cities to live in all of Southern Asia. With the cost of living and safety – especially for women – being relatively lower compared to other metropolitan cities across the country, Chennai proves to be a desirable destination to live and raise a family in. In addition to this, the city is undergoing great development, adding to the reasons you must invest in a residential property, the best choice being flats, in Chennai. 
This blog will discuss the benefits of buying a flat in Chennai and how to find perfect flats in Chennai for you. Keep reading!
Why Should You Buy a Flat in Chennai?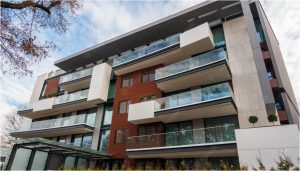 Chennai, one of the major metro cities in India, is the capital of Tamil Nadu, the southernmost state in India. The city is vibrant, brimming with a wonderful mix of both conventional and contemporary culture, thereby making space for people and families from all walks of life. Being a multicultural city, Chennai is a very friendly city, with its people radiating warmth to anybody, old and newcomers alike. 
So, what makes Chennai such a desirable destination for people looking to settle down and grow their families?
1. Low cost of living: The cost of living in Chennai is very low compared to other metropolitan cities. From real estate and healthcare to education and entertainment, they are comparatively more affordable than other cities. 
2. Top-quality education and healthcare: The city is home to top educational institutions and healthcare centres. Chennai has a great deal of both government and private schools, colleges, and hospitals that offer comprehensive education and cutting-edge healthcare, respectively. 
3. Streamlined transportation: The city's public transport system effectively connects both ends of the city very well. With streamlined transportation and the upcoming metro rail system phase 2 nearing completion, Chennai's connectivity is excellent. 
4. Safe city: This is one of the main reasons to invest in an apartment and settle down in Chennai. The city ranked 105th in Mercer's 21st annual Quality of Living survey 2019 as South Asia's safest city. 
5. No shortage of entertainment: The city, though not one with plenty of tourist attractions, is filled with parks, malls, and theatres and is also home to the world's second-largest beach – The Marina beach. 
6. A balanced life: Chennai, with a low cost of living, and a melange of cultures, offers great quality and balanced state of life. The city houses beautiful temples and other places of worship, while it also has the best sources of entertainment, thereby allowing you to experience the best of both worlds. 
These are a few reasons that make buying an apartment in Chennai completely worth it. If you are wondering how to find perfect flats in Chennai, don't worry. We have got you covered. The next section in this blog will highlight the things to keep in mind when you look for a flat in Chennai. Stay with us!
How To Find The Perfect Flat in Chennai?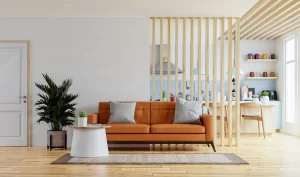 How to find perfect flats in Chennai might be a pressing question on your mind, especially if you are looking to invest in an apartment in the city. Executing the decision is not an easy task. Buying a property anywhere is a huge decision, and if you are looking at Chennai, you must be on your feet and aware of the nitty-gritties of how to find perfect flats in Chennai. Read on for a few things you must keep in mind while on an apartment hunt in Chennai.
1. Define your objectives
When you decide to buy an apartment in Chennai, you need to define your goals and the reason behind making the investment. You might want to buy an apartment in the city for your personal use, you might want to rent it out, or you might even be buying it for someone. Whatever the reason may be, you must outline why you are making the investment so that you can choose better.
2. Zero in on a location
When you ask how to find perfect flats in Chennai, location is a very important factor to consider. The location has a direct influence on the value of the property. Prime the location, higher the price. At the same time, better the location, better the amenities too. Whether you are looking to live in the flat or rent it out, it is recommended that you go for a good location that falls under your budget. Buying a flat in a residential area makes more sense than buying a flat in a non-residential area that costs lesser. The right location will guarantee a comfortable life coupled with convenience for you and your family. 
3. Choose a space-variant of the apartment
When you are looking to invest in an apartment in Chennai, you must ensure you have a space-variant in mind. Zero in on whether you want to buy a 1 BHK or a 2/2.5/3/4 BHK apartment. What is even more important is that the BHK variant you go for must align with the objectives of your investment. For example, if you are a family with 2 kids, you might have to go for a 3-bedroom house. If you are a new family, then a 2 BHK might suffice. In case you are a bachelor, then a 1 BHK should be more than enough. Knowing the BHK variant you want to go for is very important as it will help you plan your finances and other things better.
4. Get documents checked
Buying a flat in Chennai (or anywhere) involves producing documents from both the seller's and buyer's end. Documents are authenticating proof related to the property on sale as well as the credibility of the buyer and the seller. Here's a document checklist you must be aware of when you buy a flat in Chennai:
Sale deed

Patta certificate

No-objection certificates

Title deed

Encumbrance certificate

Allotment letter

Land use certificate

Completion certificate

Occupancy and possession certificate

Mother deed

Power of Attorney

Building approval plan

Commencement certificate (for projects that are under construction)
And more!
5. Consider the builder 
The builder is the next most important factor that is up for discussion when you ask how to find perfect flats in Chennai. There are plenty of builders who have entered the market claiming to offer the best flats, with a string of add-ons. Not all builders offer flats with good quality construction. Therefore, do your research and go for an established and well-reputed builder.
6. The amenities
The amenities that come with the apartment are also extremely important. Today, builders don't just sell a flat. They sell a lifestyle to homebuyers. So, if you are looking for a lifestyle upgrade, you will have to look for an apartment that brings a set of amenities along with it. The most common amenities include a swimming pool, gym, kids' play area, library, community hall, etc. 
These are some of the points you must keep in mind when you buy an apartment in Chennai. The city is home to a wide range of builders offering plenty of choices for you to choose from across various locations in the city. Sit back and consider your options carefully before going in to make the investment. 
If you are looking for a comfortable apartment with irresistible amenities in Chennai's prime location, you can invest in a flat with Tulive GK Shetty. Born from a parent company with 60 years of experience, Tulive is fast emerging as a leader in the field of residential and commercial real estate. The next section will discuss more about Tulive GK Shetty and why you should invest in a flat with the builder. Read on!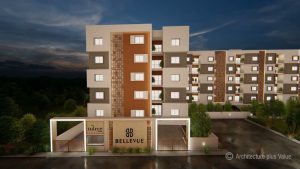 Tulive, from the house of the 6-decade-old GK Shetty, is an established real estate company with residential and commercial properties in prime locations in Chennai. The parent company GK Shetty is one of the most popular builder companies responsible for a wide range of properties in the residential, commercial, and hospitality verticals of the field across the city. Today, Tulive has projects, predominantly residential but also commercial, across top residential areas in Chennai. They are known for their top-notch construction, unique apartment designs and plans, and on-time delivery, along with excellent after-sales service. Their construction is backed by their 60-year experience in the field. 
Why should you invest with Tulive?
Transparent process

Dedicated customer support

On-time delivery

Quality in construction and services

Projects in prime locations

CMDA & RERA approved real estate

Value for money
These are a few benefits of buying a flat with Tulive. They have projects across locations, including Nungambakkam, Anna Nagar, Porur, Mylapore, Mandaveli, ECR, Mudichur, Valasaravakkam, and more. 
Conclusion
If you are looking to invest in a good-quality apartment in a top residential area, Tulive BelleVue in Valasaravakkam is for you! With 79 units of tastefully designed and constructed spacious 2, 2.3, and 3 BHK apartments, Tulive BelleVue comes with state-of-the-art amenities that will elevate your lifestyle, including a gym, double-height lobby, and landscaped seating area, open-air kids' play area, party hall, and more. For more details, call 044 7164 6006 or visit their website.